PRESS RELEASE
Congressman Ed Royce and Congressman Doug Bereuter urge closer with India.
Cerritos, CA January 20, 1998.
Recent Community meeting with local community leaders and elected representatives was held at Sheraton Hotel Many leaders were co-hosts and co-chairs. Congressman Ed Royce favored closer ties with India and urged to build greater relations between India and United States. He also favored trade between world's largest democracies.
Congressman Doug Bereuter from Nebraska, was very highly appreciative of India and Indian community, he also spoke very high of Indian American relations. His thoughtful speech was very impressive for the Indian American members. He appreciated the contribution by Indian Americans towards building greater economy between Indian and U.S.
As a chairman of house International relations Committee Mr.Dough Bereuter did not fail to deepen ties between India and U.S. Over 500 various community members gathered to honor him at Sheraton Cerritos Hotel. Earlier Dr.Krishna Reddy, President Indian American Friendship Council, presented a beautiful portrait to Congressman Ed Royce and appreciated his services to the community.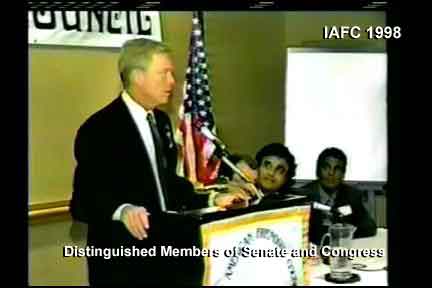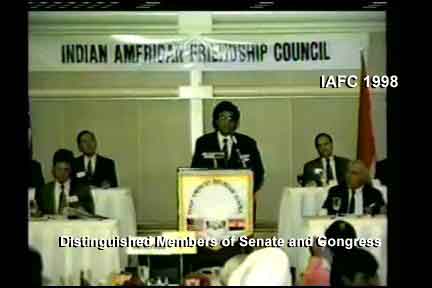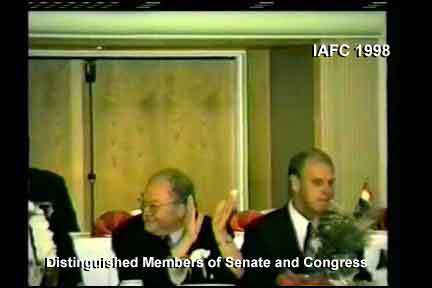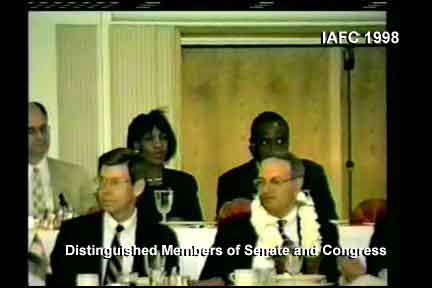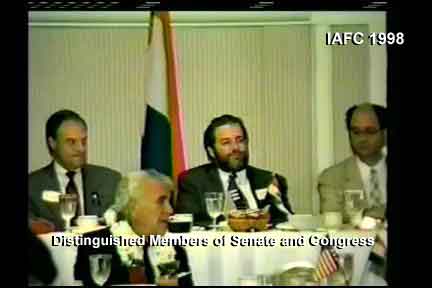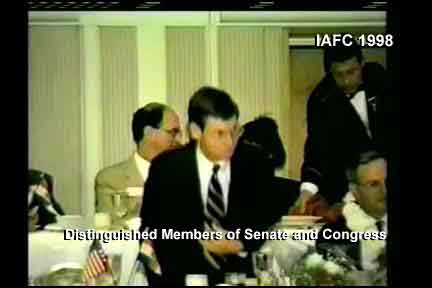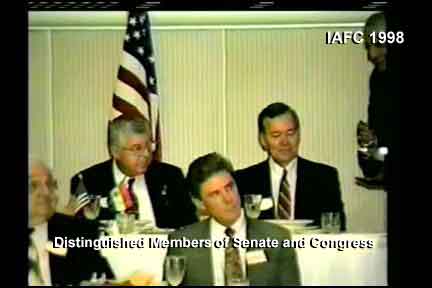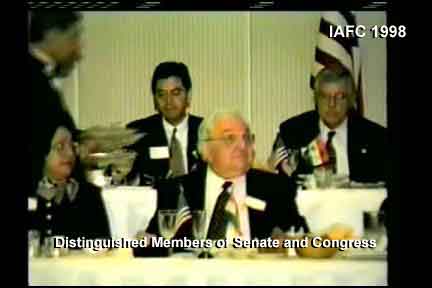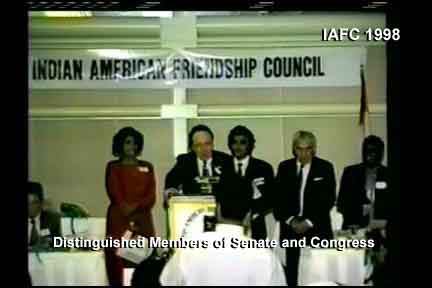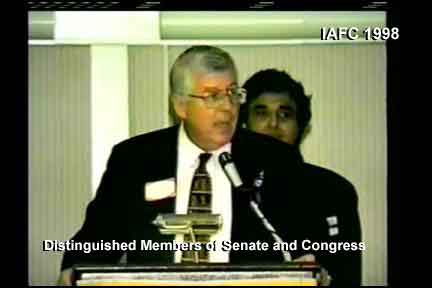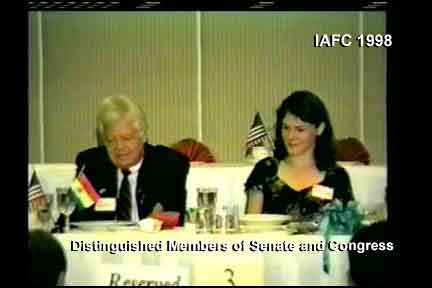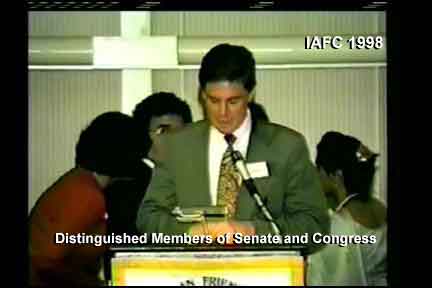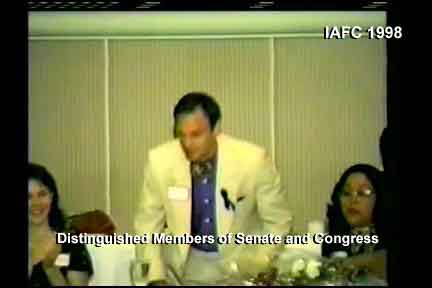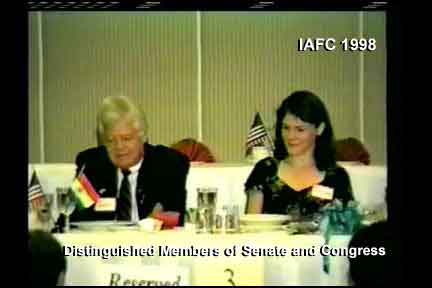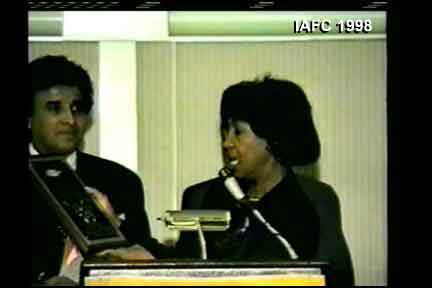 ---
TO WHOM SO EVER IT MAY CONCERN
Indian American Friendship Council represents the interest of 1.4 million Indian Americans in United States. It is our desire to establish good relations between world's largest democracies India and United States. We have been very successful in achieving this goal across the Country.
Primarily we targeted to increase members of India Caucus to 130 members in U.S. Congress steadfastly we are progressing very well. Mr. Sachidananda Swamy, members of parliament was present during our national conference he has been able to examine the very value of our Council which has emerged very powerfully within members of all states.
It has been our agenda to educate respected Congressional and Senate members in regards to issues concerning Indian American relations. As expected the response is very tremendous and encouraging. Honorable members of Congress like Mr.Frank Pallone (Chair, India Caucus), Congressman Ed Royce and Congressman Gary Ackerman have joined our Council to be in Panel of Washington Advisors. This is certainly a positive step in our relations. We seek to further deepen ties that will advance the security and prosperity of our nations. India has become a role model for other nations in building civil societies, to institutionalize democratic values of free expression in a multi-linguistic, multi-ethnic and multi-cultural societies.
Finally Indian American Friendship Council shares the responsibility for promoting peace and regional stability in the Indian subcontinent. I will be looking forward to hear your views and sincere advise.
---
INDIAN AMERICAN FRIENDSHIP
COUNCIL HONORS CONGRESSMAN GEORGE BROWN
Mareno Valley; Indian American Friendship Council recently organized a meeting with honorable Congressman George Brown. This event was hosted by Dr.UdayShah, a popular Dentist in Mareno Valley. Many community members and friends attended the meeting. The atmosphere was very pleasant with a combination of Indian and American Friends.
Earlier in his speech Mr.George Brown recalled his childhood memory with Indian family in Imperial county. With a high regard to Indian Independence and hard working Indian community, he praised Indian Intellectuals and sophisticated community.
Earlier Council president Dr.K.Reddy raised concerns about terrorism in Indian. He also thanked Mr.Brown for all his support to the Indian American Community. Mr.Brown also thanked Indian Community. He also indicated any help if he could extend in the field of Science and Agriculture, which is being chaired by Mr.Brown himself.
This event was attended by many prominent Members including Dr.Parimal Kansagra, Dr.Patel, Dr.Gandhi and many others.
Sincerely,
K.REDDY, PRESIDENT.